Antique Show, The Price is Right, Rocketman and so much more in this week's edition of Heard on Third!
Heard on Third Wausau Events …..
The Park Holiday Antique Show and Sale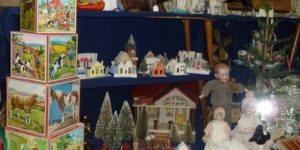 Don't miss your chance to see thousands of treasures at the Park Holiday Antique Show and Sale. Everything from Red Wing stoneware to the well-made furniture of the past and everything in between, all with a Holiday Flair! Details
The Foxfire Affair at City Grill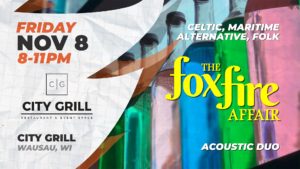 Live music is back and better than ever as Foxfire Affair takes the stage. The Multi-instrumental duo entertains with an acoustic guitar, mandolin and other instruments to complement their varied musical selections. Check them out here
The Price is Right Live
The Big Wheel is coming to the Grand Theater as The Price is Right Live takes the stage. The interactive show promises a night filled with laughter, games and fabulous prizes, just as seen on TV! So come on down and reserve your tickets today!
MCPL Movie Night Rocketman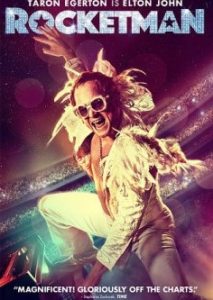 Come by the Marathon County Public Library for a free movie night screening! Tune in this week for Rocketman, biopic about the life of legendary musician Elton John! Filled with dazzling visuals and a collection of his famous songs, this movie proves to be a must see. Find out more here
Jalapenos Mexican Restaurant and Bar
Jalapenos is an authentic Mexican Restaurant located in downtown Wausau, inside Washington Square. When you step through the doors, you'll feel the authentic Mexican vibe as you dine on the patio under the tiki-style thatch roof. Check out all they have to offer here
Heard on Third is your go to place for Wausau events including events at Third Street Lifestyle and City Square. Events in Wausau area can be found using the events tab. Go here  to submit your Wausau event.