Fall Ball 2019, Deer Widows Weekend, Empty Bowls and so much more….. in this week's edition of Heard on Third!
Heard on Third Wausau Events …..
Fall Ball 2019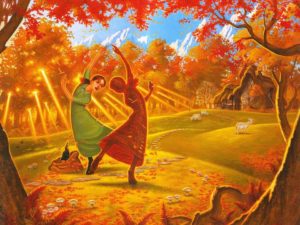 Social Dance Showcase. Solos, freestyles and multi dances offered in all 4 styles. come join us for a fun friendly day of incredible dancing! You don't want to miss this! See the Details
Deer Widows Weekend at The Local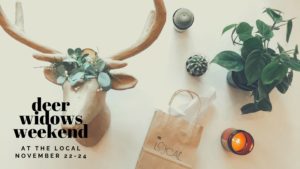 While your loved ones are hunting for the thirty point buck, you can begin hunting for the perfect holiday gifts here at The Local! We will have refreshments at both locations + of course local goodies! Wish Lists will be handed out to those who would like to make Christmas shopping easier for everyone in their lives this year. See the Details!
Empty Bowls 2019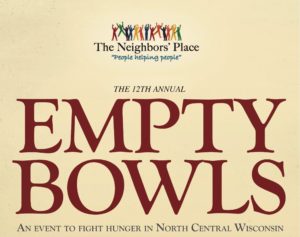 Part soup – part art – all heart. An event to fight hunger in Northcentral Wisconsin. For a reasonable cost, guests receive their choice of a handcrafted bowl and a meal of soup, bread, and dessert. Local restaurants and chefs donate their signature soups, and there are always different types of soup to try! This event also offers soup to go, live music, raffle items and a silent auction. All money raised at this event benefits people seeking food assistance from The Neighbors' Place Food Pantry. See more Details!
Wisco Tour 2019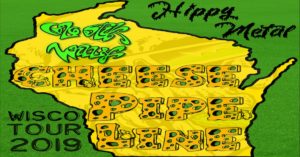 Glostik Willy's "Cheese Pipe Line" Wisco Tour 2019! Straight cheezin' all around Wisconsin from Nov 15-Nov 23! See ya' at Intermission in Wausau, WI! Details
401 Flow Yoga
401 Flow Yoga is a gently heated yoga studio that offers a variety of classes to choose from. Located on the fourth floor of the Washington Square Lifestyle Center, 401 Flow Yoga is committed to high standards for quality teaching, leadership and customer service.  You will be empowered and inspired to transform your body, mind, and life one breath and one pose at a time. Whether you are a seasoned practitioner or just trying yoga for the first time – we are here for you.  For more information, click here or call (715) 302-4346.
Heard on Third is your go to place for Wausau events including events at Third Street Lifestyle and City Square. Events in Wausau area can be found using the events tab. Go here  to submit your Wausau event.