Hair Care, Date Night, Employee Appreciation and so much more in this week's edition of Heard on Third.
Heard on Third Wausau Events …..
Summer Styling
Fill up your Saturday with this unique opportunity at Blonde and Beyond! Kids will be taught the ins and outs of taking care of their hair including washing, braiding and more!. Complete details  here
A Date to Remember
Strengthen your romantic relationship and try something new with a Jalepeno's Date to Remember, an evening meant to make fond memories for you and your special someone. Tickets for Date to Remember include a date night box and serves as a dinner reservation confirmation for two. Get yours today!
Downtown Employee Appreciation Week

Downtown Employee Appreciation Week is all about celebrating Wausau's downtown office workers. Check out all the happenings to help show some love for our downtown employees and put a little fun in their workweek.  More
Yoga with Goats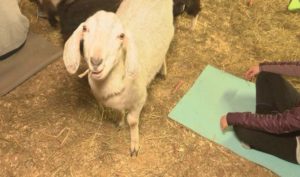 Don't miss the experience as the ancient art of Yoga is combined with the fun-loving nature of goats! Yep, you heard that right.  Led by an experienced yoga instructor, you'll participate in a full yoga course while surrounded by the goofiness of goats! This event is for all ages and experience levels Details
Phillips Valuation and Consulting

As Wausau's premiere real estate appraisers, Phillips Valuation and Consulting has the expertise to help you purchase or sell  commercial real estate, develop land or conduct other real estate transactions   Phillips was  founded on the principles of responsibility in customer service and understand the nuances of every transaction.  Contact Phillips Valuation & Consulting today for a free quote on your appraisal or real estate consulting project.
Heard on Third is your go to place for Wausau events including events at Third Street Lifestyle and City Square. Events in Wausau area can be found using the events tab. Go here  to submit your Wausau event.