Kenny G, Haunted Houses, Wedding Workshops and more in this Week's edition of Heard on Third!
Heard on Third Wausau Events …..
Wedding Planning Workshop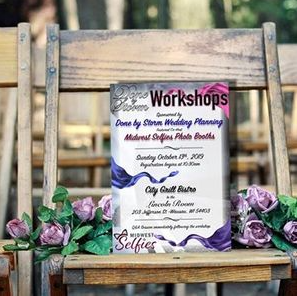 Does your special day have you stressing over all the details? Well stress no more as the City Grill is hosting a Wedding Planning Workshop to ease the chaos of the big day. Hosted by master planners, the workshop outlines guest lists, venue, timelines, budgets and so much more. Find all the details here
Craven Blood Haunted House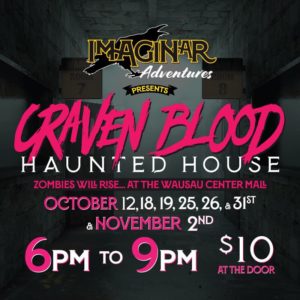 The season of ghosts and ghouls is fast upon us and what better way to start the sppoky season than with Craven Blood Haunted House. The fun starts October 12th with a Zombie Pub Crawl and continues into November with weekly Haunted House Nights. Check out the details here
Kenny G Returns to the Grand Theater-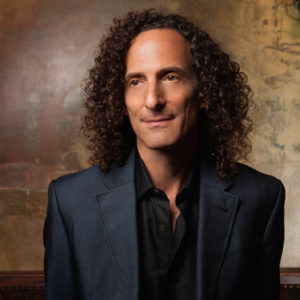 The Grand Theater is pleased to announce the return of Grammy Award Winning Saxophonist Kenny G. The iconic musician has been a staple in contemporary music for the last 30 years. Do not miss out on this incredible opportunity and secure your tickets today!
National Octopus Day Celebration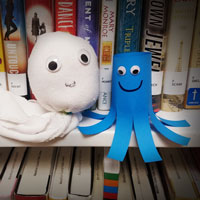 For a uniquely fun time, come on out to Marathon County Library- Mosinee Branch to celebrate National Octopus Day! Kids will be able to craft their very own plush Octopus by using socks, googly eyes and stuffing. The event is free for all, find out more here 
Sweet Lola's Cupcakery
If you are looking to sweeten up your life, be sure to check out Sweet Lola's for some of Wausau's finest desserts. Their gourmet, baked from scratch goods are a must have at your next event be it a baby shower, wedding birthday, or gender reveal party. Give them a call today 
Heard on Third is your go to place for Wausau events including events at Third Street Lifestyle and City Square. Events in Wausau area can be found using the events tab. Go here  to submit your Wausau event.